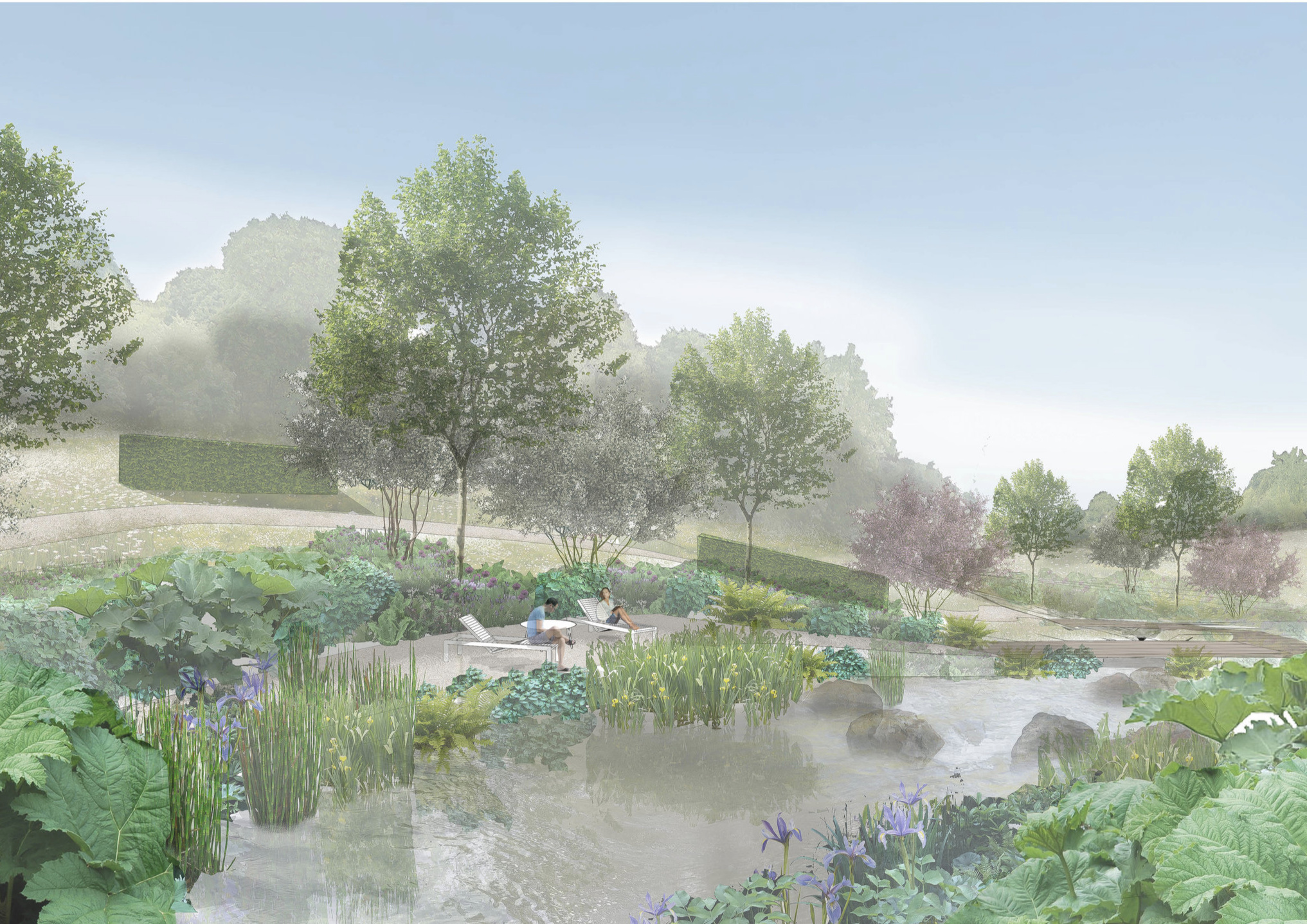 DEVON GARDEN
Set across a heavily sloping valley, the client wanted a design that was sympathetic to the surrounding landscape. Making the garden accessible was a key consideration, especially as the client wanted to be able to walk up side of the valley and look back onto the house and gardens. To achieve this, one side of the valley is terraced with a stone faced walkways that leads to each tier. These walkways are faced with field stone in the style of local Devon hedge banks.
To make more of the existing stream, the intension is to widen and build a board walk with foot bridges that link the spaces around the stream together. These areas will be planted with mix of species including gunnera, with areas dedicated to bog and wetland planting.
Wildflowers and large drifts of bulbs in amongst crab apple trees make up the wider planting.